NEWS
21.12.2012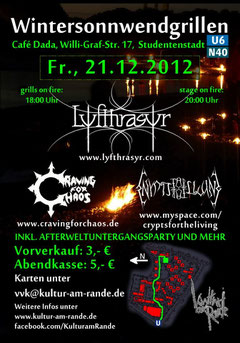 Happy apocalypse everyone!
Maybe this will be our last concert on earth, so be there and celebrate the APOCALYPSE with us!
\m/ cheers
03.09.2012
Check out our promotional video!
01.09.2012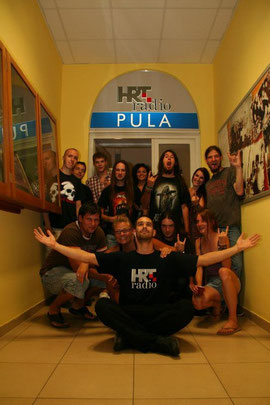 We are back from Croatia! Thank you to all the nice people we met there - we had a blowing time!
Especially thanks to Monikas collegue Roni Rudan, who brought us to HRT Radio Pula and the host Karlo Mirković + his friends at the 100th show - great evening!
Thank you also to Igor Stijepčić, his assistant Martina and to Ana, who made awesome new pictures with us!
Also, we worked on the concept of our upcoming album - it will be crazy!

Watch out for pictures and reports soon!



13.08.2012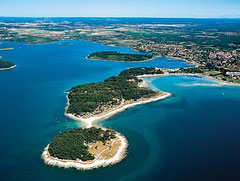 We are preparing for our vacation band camping in Croatia!
From 19th to 31st of August we'll stay in Medulin, Istria to get ready for our upcoming album, continuing the concept, new band pics, compose, writing lyrics and of course - having lots of fun!
Brace yourselves for chaos! ;)

Have a relaxing free time and nice holidays as well!
16.07.2012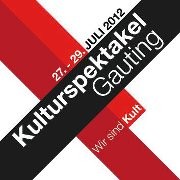 Craving for Chaos mit Rapture & unseren Freunden von Rustinal auf dem Kulturspektakel Gauting vom 27.07 - 29.07.2012!
\m/
18.06.2012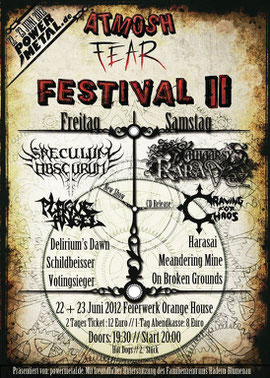 CD-Releasefestival! Wir spielen euch 1 h lang unsere CD & neue Songs!
Das Atmoshfear Festival geht in die 2. Runde. Diesmal im Feierwerk Orange House. Weitere Infos unter facebook.com/atmoshfear

2 Tage - 10 Bands - American Hotdogstand (auch vegetarisch)

2 Tages Ticket: 12 Euro


...

1 Tag Abendkasse: 8 Euro

Einlass: 19:30 Uhr


Freitag:

Amplified Memory (20:00-20:30)
Schildbeisser (20:45-21:15)
Over your Threshold (21:30-22:15)
Plague Angel (22:30-23:15)
Saeculum Obscurum (23:30-00:30)
(Premiere der neuen Show)

Samstag:

On Broken Grounds (20:00-20:30)
Meandering Mine (20:45-21:15)
Harasai (21:30-22:15)
Craving for Chaos (22:30-23:15)
(Cd Release Konzert)
Kathaarsys (23:30-00:45)
(Spanien, Rara Vez Tour)

Und hier gibts bei Powermetal.de noch was zu gewinnen!
13.06.2012
Check out our Facebook-page just reached 666 likes! \m/ Cheers!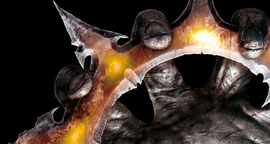 18.05.2012
Danke für diesen großartigen Abend auf dem EVIL HORDE FESTIVAL 2012! Hier ein paar Impressionen, Reviews & Fotos folgen! Cheers!
17.04.2012
Looking forward to play @EVIL HORDE Metalfest MMXII, check out their page: http://www.evilhorde.de/, playing at 4 pm!!!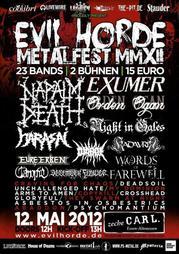 16.04.2012
Thank you for over 500 likes on our facebook page! We have just uploaded "Medium" from our upcoming EP for you to listen to. We'll release a video from our stay at the studio soon. Cheers \m/
14.03.2012
NEW shows are planned and confirmed! We'll be sharing the stage with "Cold Snap" from Croatia on their Europe tour @ Balthes Ravensburg on 31.3.2012 & BACKSTAGE Club 11.04.2012 (/w Hope Dies First)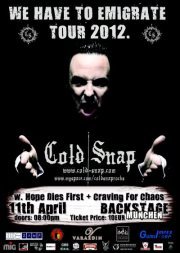 23.02.2012
NEW dates for 2012 confirmed! Visit the EVIL HORDE Metalfest IV, 12.05.2012 to see us and Napalm Death, Night in Gales, Kadavrik, Harasai etc. as well!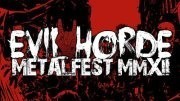 21.01.2012
Check out the new flashgallery at every bandmembersite!
08.01.2012
Check out our new homepage and let us know what you think!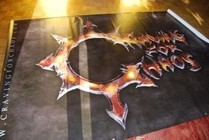 19.12.2011
Our backdrop has finally arrived!
Awesome!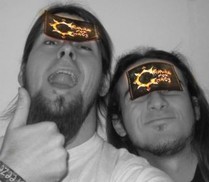 16.12.2011
Our stickers are ready to be glued into the world! YEAH!